---
May 10th, 2017
Hello Readers, 
Submissions for our Fall 2017 edition of The Helix are currently open until November 1st, 2017. Our new submissions manager is up and running, and can be accessed through the Menu located at the top right corner of the page or the Submit button below. There, you can also view our updated guidelines for submissions.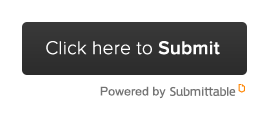 Happy Writing,
The Helix Team
---
March 6th, 2017
Hello Readers,
Submissions for our 40th Anniversary issue are now closed. We thank everyone who submitted and look forward to sharing this special edition of The Helix with the rest of the world.
As always, submissions will remain open through the spring and summer months, and The Helix will return to review literature and art for our Fall 2017 issue. We read submissions on a rolling basis; if you have recently set us your work for consideration, it could take up to six months to hear back about the status of your submission. 
Happy Reading, 
The Helix Team
---
Upcoming 40th Anniversary Edition

Hello Readers, 

We are excited to announce that we will be compiling our submissions from the the fall of 2016 with our upcoming spring submissions to create one volume in celebration of the 40th year of The Helix in print. We will continue to review submissions for this annual edition through February via our general email, helixmagazine@gmail.com.
We look forward to reading what you have to share with the world.

Best,
The Helix Team
---
September 27th, 2016

Hello Readers,

As you know, we are currently reviewing submissions for our upcoming edition of The Helix. Unfortunately, there has been an issue with our sub-manager, and we cannot at this time access any of the submissions.
We are still accepting submissions via our general email, helixmagazine@gmail.com. If you have previously submitted any poetry or prose to us through the sub-manager and haven't heard back from us, you will have to resend us your work through the email.
We apologize for any inconvenience this may cause, and hope to regain the submissions we lost.
Best,
The Helix Team